Written By: Sandi MacCalla ~ 8/4/2021

LinkedIn has been a-buzz about this topic this week. While I agree with "why" it's important to send Thank-You Notes after an interview, I feel there's an added dimension that is not always evident.
Many commenters felt Thank-You notes provide another opportunity to "sell" their candidacy for the position. Interviews often are not the most comfortable exchange to have with a just-met person. So having another chance to provide information is a great idea. If that information adds depth to the interview, be sure to include how it ties into a need the organization is looking to fill. Not including this connection is like presenting a "sales pitch" without asking for a positive decision.
Others commented that a Thank-You Note indicates good manners. That certainly is an early "read" of a characteristic that workplaces desire. If good manners disappear after the onboarding ("honeymoon"), the work/life balance suffers. I have shared with many students that if your life goal is to move to the mountains with your dog, hunting/fishing gear, and a pickup truck for once-a-month shopping trips, you likely don't need etiquette skills. If, however, like many of us you are working and relying on others, good manners will enable a much lower stressed, productive, satisfying lifestyle.
So what's the added dimension? From my corporate experience, I discovered my own process of identifying "hires" (as well as for my own job searches). During an entire recruiting process with very competitive candidates, my choice of a candidate was the one I experienced a connection with. The connection could be common interests or experiences, shared values, and an easy communications style. My inner message was, "I can work with this person." Then I set about to solidify my choice based on that candidate's capabilities and track record.
Connection is a two-way street of give and take exchanges, good manners, open communications, compatibility of ethics, values, and style. When interviewing, pay attention to who the hiring manager is (likes, dislikes, style, mannerisms, clues of their personal interests), what they are trying to solve by placing you in the open position and how you can come alongside them as a valued team member, a work partner. Get comfortable learning about them as a person, handling small talk that shares personal interests and values while exploring common ground (family, hobbies, pets, sports, etc.).
When you write your Thank-You Note, it's easy to speak to the connection points while adding more detail about your fit for the position. In essence, build a two-way connection with the interviewer that keeps it professional, comfortable, and conversational.
I discovered the value of "connecting" with the Vice President of Sales for a major trucking company when they were looking to hire and train outside sales people. He had some amazing black & white photographs on his office wall. I was impressed with them and asked if he was the photographer, which he confirmed. The interview went on a very comfortable and upward note from there. I was offered a full 6-month training program in transportation and became their first female hired for outside sales.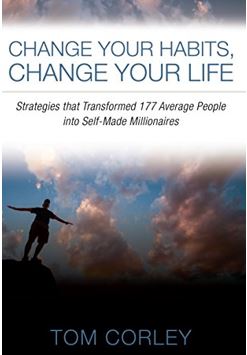 Further on Thank You Notes: Thomas Corley, author of Amazon.com: Change Your Habits, Change Your Life: Strategies that Transformed 177 Average People into Self-Made Millionaires eBook: includes Thank You Notes in the top 5 regular habits of self-made millionaires. Surprise those you work/live/play with – start sharing the special ways you catch them doing something good.
As many agreed on LinkedIn … 'It can't hurt,' to send a Thank You note after an interview. The upside: it can really help! Thank You Notes are like driving a very nice car. They pave the way to your destination quicker, in a solid way.
Thank you for reading.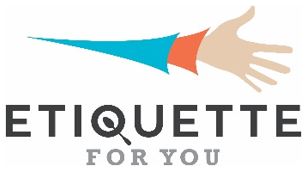 Etiquette For You is a valued source for one-on-one training, sharpening a team's competitive edge and strengthening employee skills. A free consultation is offered to customize topics and solutions. Set an appointment to discuss your questions and design a program for yourself and/or your team: sandi@etiquetteforyou.com

LifeSkills Academy features online group learning including Etiquette and Social Intelligence. Sign up for class notices: https://www.lifeskillsacademy.expert