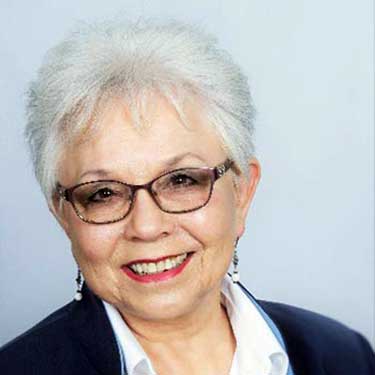 Sandi MacCalla
Sandi MacCalla's 40+ years in business spans major industries: Space Exploration, Aluminum Manufacturing, Real Estate Investing, Transportation, Custom Clothing and, most recently, Large-Scale Homeowners' Association Management. Sandi became a Certified Etiquette Consultant teaching classes for kids at Macy's Seattle & Bellevue stores. Currently, she is Founder and President of Etiquette for You and LifeSkills Academy. Sandi's passion is to teach skills that help others become successful in their life choices including Etiquette/Social Intelligence classes for children, teens, and young adults.
Sandi has an exceptional talent coaching etiquette and articulating the benefits of a posed composure in social and business interactions. With over a decade of experience in corporate companies such as Amazon and Microsoft, I have observed the value of etiquette in leadership stances, behaviors, and responses to difficult situations. It is the thing that sets leaders apart from their followers, although with my middle-class upbringing and lack of training, I have struggled to capture it in my way of being. Sandi has helped me achieve parity in this avenue and has greatly enhanced my interaction and inclusion of others on the job, my personal relations with leaders and teammates, and my composure in turbulent conditions. Because of Sandi's teaching in Etiquette for You, I have much more confidence in myself and my ability to project a calm composure and still mind regardless of the challenge at hand. Thank you, Sandi!
… Lauren Crist,
Founder & Chief Career Coach for Youth, www.A-Spire.net
Sandi – Thank you for being my guest speaker at our luncheon. You always do a great job and reflect well on my business.
Best Wishes –
Cindy Fraioli, Guild Mortgage
Dear Miss Sandi, Thank you for teaching me my manners. You are a VERY nice teacher. I think these lessons will sure help me in the future.
Mercer Island Community Center student
Dear Ms. Sandi, Thank you for all you've taught me! I learned so much from you and also had fun with you. You make learning very, very fun. Again thank you so, so much for teaching me.
Jeffrey
Dear Ms. Sandy, Thank you for taking care of us. Thanks for teaching me and thank you for your kindness of all. And I loved being in your class.
Angel
Thank you, Sandi for teaching me all about ETIQUETTE. You made this class the most fun class ever. Thank you.
From Kayden