WORDS OF WISDOM FOR THE HOLIDAYS
Written By: Chip Rudolph ~ 12/5/2022
The holidays are upon us. Celebrations abound. Gifting is rampant. This is a fun time of year. WORDS OF WISDOM may prevent difficulties.
Keep in mind the following as you prepare your shopping list.
GIVE WHATEVER YOU ARE DOING FULL FOCUS AND WHOEVER YOU ARE WITH, THE GIFT OF YOUR ATTENTION.
Paying attention to those you are with far outweighs any beautifully wrapped present in a box.
With the gift of listening comes the gift of healing.
Spending time with loved ones, learning about their interests, and sharing activities cements your relationships and makes long-lasting memories for years to come.
Remember these thoughts while you plan holiday activities:
YESTERDAY IS HISTORY. TOMORROW IS A MYSTERY. TODAY IS A GIFT (we call it the PRESENT).
The past cannot be changed.
There are no promises of what is to come.
Live in the 'HERE AND NOW.' It is the only part of life that is real.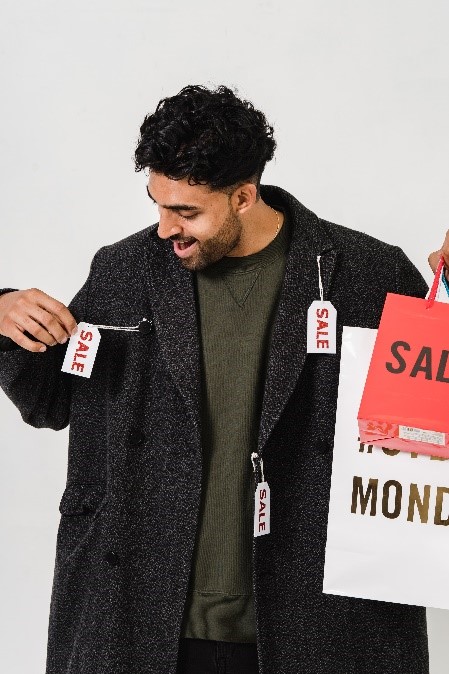 Spending during the holiday season can be daunting and can get out of control. Enjoy the season, but do not make decisions that result in regrets.
A BUDGET IS A TOOL. LIKE ALL TOOLS, HOW IT'S USED WILL DETERMINE THE RESULTS.
Interest on debt grows without rain.
Spending is quick. Earning is slow.
A budget is merely a plan. Plan the spending, time, food, and activities with care.
Come together with family and friends. Enjoy the festivities. Delight in the homemade treats. Celebrate life, love, camaraderie, and joy. There is a time for everything. This is the time to maintain an attitude of gratitude for our abundance. Do not forget to include those in need at this time.
Share this post!
---
SOCIAL INTELLIGENCE vs. ETIQUETTE vs. MANNERS
Written By: Sandi MacCalla ~ 11/28/2022
Etiquette and manners are part of the bigger picture of "social intelligence" which speaks to:
how we show up
how we impact others
how we're received by others
The more I learn, the more I see how easy it is to make social mistakes.
In a recent podcast, the presenter shared the difference between etiquette (the rules) and manners (behavior) through an urban legend about Queen Victoria entertaining a foreign dignitary at Buckingham Palace. Over the meal, finger bowls were placed at each attendee's setting. The dignitary, assuming standards of their own culture, respectfully picked up the bowl in both hands and drank the warm water. Queen Victoria's court anxiously looked to her for the next action. With grace, she picked up her bowl in both hands and drank it, changing the finger bowl's purpose for that meal. All attendees followed. Some would affirm, "It's good to be Queen." Although it is improper etiquette to drink out of a finger bowl, Queen Victoria chose not to embarrass her guest dignitary and exhibited good manners.
My take-aways:
1. Etiquette is practical guidance on how to handle any situation that is unfamiliar.
2. Louis the XIV briefed visiting petitioners to his Court which is where the term "etiquette" came from. Etiquette is French for small labels or tickets. He took this idea from his gardeners (the Gardens of Versailles) who posted small signs for visitors:
"Stay on the path."

"Don't walk on the grass."

"Don't pick the flowers."
3. As a host, devise a way to brief guests and avoid awkward situations that diminish their enjoyment of your event.
A small write-up of what you've planned helps guests know what to expect and increases their comfort. This can be shared in different ways:

With the invitation
During guest arrivals (where to place their belongings, where food/drinks are served, bathroom facilities, where activities are taking place, introducing new acquaintances, etc.)
At a place setting for a meal; like a mini menu. This may also contain common allergens (nuts, shellfish, etc.).
4. I also like Emily Post's explanation of "etiquette" versus "manners."
"Manners are a sensitive awareness of the feelings of others. If you have that awareness, you have good manners, no matter what fork you use."
While going against social standards produces great stories like Queen Victoria's, who wants to be the example … especially when you're in important social situations. If you're turning down invitations to visit with royalty or any other important people you value, it may be time to refresh what you know and learn current social intelligence trends.
Don't let "Oops" drive your social presence.
Set an appointment to discuss questions and customize a program for yourself and/or your team: info@lifeskillsacademy.expert. Etiquette For You is a valued source for one-on-one training, strengthening a team's competitive edge and enriching social skills. A free consultation is offered to explore relevant topics and needs.
Share this post!
MINDFULNESS
Written By: Sandi MacCalla ~ 11/21/2022
TIMELY TIPS
The benefits are extraordinary, to name a few: more creative problem-solving and clarity, increased appreciation, calmness, expanded perspective, relational intelligence.
Jon Kabat-Zinn, a leading expert in Mindfulness, describes it as:
"Paying attention in a particular way, on-purpose, in the present moment and non-judgmentally."

Try it out:
Feel the sensations in your body, right now.


Notice your surroundings. Look around. Move your head and eyes. What are the shapes, colors and objects you see. What are your thoughts about what you see?


Notice your breath, right now. How long is the inhale? How long is the exhale?


Do you feel a temperature? If so, is it the same on both the inhale and exhale, or is there a difference?


How long can you focus on your breathing before you start focusing on something else?


Are you aware of a change of focus without judgement? Can you bring your attention back to your breathing?________________________________________
Practice mindfulness day by day, moment by moment. Like any new skill, it becomes easier and more natural. You've already had "mindful" presence moments throughout your life, and more is available, with practice.
#mindfulness #wellbeing #personalcare #mentalhealth #happiness #life #healing #peace
Share this post!