Thankful Thursdays
Written By: Chip Rudolph ~ 5/16/2022
Throughout our history, there have been numerous wars for a multitude of reasons. Here are some major highlights:
War
Combat Lives Lost
Cost
Civil War
618,220
$5.2 Billion
War of 1812
20,000
$1.78 Billion
World War I
53,000
$208 Billion
World War II
291,000
$3 Trillion
Korean War
33,000
$336 Billion
Vietnam
47,000
$500 Billion
Desert Storm
203
$140 Billion
Afghanistan
6,626
$2.3 Trillion

For those who gave their lives serving our country, we honor them in May.
Visit gravesites
Spend time with family members
Join in marches or festivals to honor the fallen
Share discussions with family & friends to honor those who served
Give today's military families support
Celebrate our freedom and peace that their sacrifices provided.
Encourage family members to maintain gratitude that our way of life remains preserved.
We all are responsible for keeping our hopes and dreams alive.
Annually, on the fourth Thursday of November, families and friends gather together to give thanks for their blessings. Watch for future blogs regarding THANKFUL THURSDAYS. These are presented during the year From The Corner Home Office highlighting additional reasons to give thanks.
We welcome your comments, questions and interest as we all learn through LifeSkills Academy's Mastering The Game Of Life.
Share this post!
---
Gifting Parties in the Garage
Written By: Elisa Hawkins ~ 5/9/2022
Father's Day is NEXT.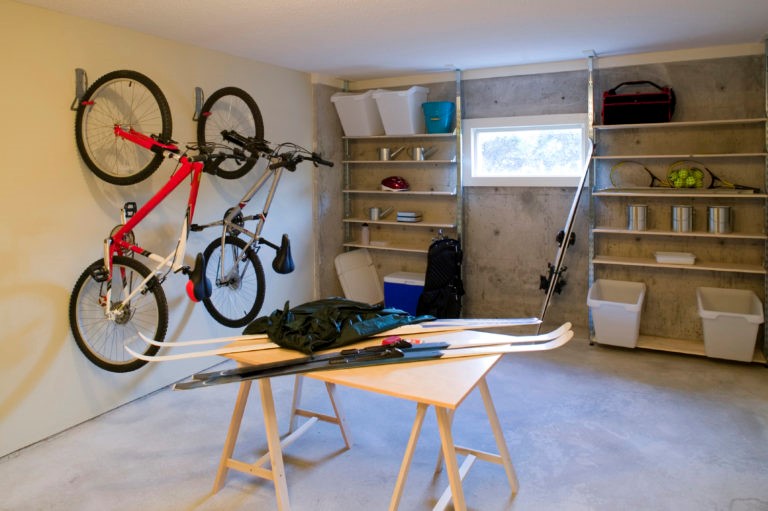 Too often we overlook buried treasure out in that garage. Often, I suggest hosting a Giving Party to offload some unwanted home items. But don't overlook the garage!
If you're lucky enough to still have your Father around, enjoy him while you have him.
Earlier this week, I heard a woman share about the tools in the garage that she and her sisters fought for. Dads often don't realize that their garage is a goldmine to the family. Talk to the men in your family about who might want to one day get the tools they're no longer using.
Celebrate your Dad!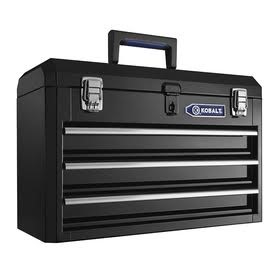 Dads and Granddads can be recognized and affirmed on Father's Day with a new man-gift. Nothing says 'MAN' more than a new tool or a new place to put the tools. The men I have known like to pick out their own tools. But we daughters, sons and wives can give them a new place to put them. I've seen the joy and pride men put into organizing their new toolbox, so it is my favorite suggestion for you to consider for this upcoming Father's Day. I got a kick out of watching my husband carefully measure and cut the quieting cloth for the bottom of each drawer.
These men have put together and repaired household items, toys and bikes, plus they have probably done some car work for the kids and grandkids. Letting them know in a special way how significant they have been in your life has great meaning and shows them our appreciation.
The only problem is deciding which toolbox to give them. Make a list of tools and ask for guidance at your local hardware store.
We welcome your comments, questions and interest as we all learn through LifeSkills Academy's Mastering The Game Of Life.
Share this post!
Obsession -> Overthinking -> Critical Thinking: Part 3
Written By: Sandi MacCalla ~ 5/2/2022
"To think is easy. To act is difficult.
To act as one thinks is the most difficult of all." — Goethe
Goethe is right. "Thinking" and "Acting" seem to live on separate planets. And they are not necessarily neighbors … today, or since the beginning of time. In my research of these three aspects of "thinking," a lot has been studied.
Boiling it down:
Obsession

is thinking that disables action. It may be more right- brain based.

Overthinking

is when action is slowed down by fear and can start to take baby-steps to Critical Thinking.

Critical Thinking

is an in-depth process to a conclusion/action. It appears to be left-brain based.
Studying Critical Thinking in school has taken a back-seat (like others) to technology with its specificity on how things work. In 2017, a team of neuroscientists and engineers from Johannesburg Scientists Connect A Human Brain To The Internet For The First Time | IFLScience., tapped into a human brain to initiate the "Brainternet." Thus begins another dimension of understanding us "Hoomans."
To wrap this up with my initial reaction to "overthinking," I believe the tools and tips in Part 1 work:
Find a map
Journal your journey
Plan an exit strategy
Start with initial steps
Helping others:

Listen
Share resources
With compassion, ask gentle questions.
Please feel free to share your thoughts, discoveries, cautions and wins. It turns out there is only person who has all the keys. The rest of us are still learning.
We treasure your insights, experiences and earned wisdom. We believe wisdom-shared raises the bar for everyone.
Share this post!