Written By: Sandi MacCalla, Founder - LifeSkills Academy ~ 4/03/2023
Finally, we're past the proverbial New Year Resolutions' annual blow-up time! Now we can get on with some real-life changes!
I don't think anyone would disagree.....kindness is not on the world's main stage right now. There's a whole production of others overshadowing kindness that is beyond our control:
Global Conflict


Climate/Planet Instability


UFO's


Inflation/Recession


Work/Money/Food/Life insecurity
Who can serve up kindness when there's a whole stovetop of boiling-over pots to watch? That's when we can choose a healthier focus.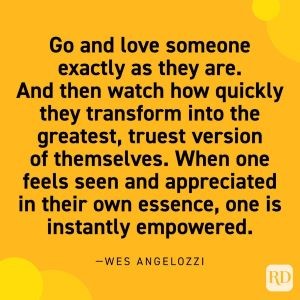 Kindness has been studied in-depth (heart-to-heart kindness vs. etiquette-niceness) and has evidenced a measurable, good health impact:
Sense of Happiness


Reduced Overall Pain


Lowered Blood Pressure


Satisfaction of Making a Difference
Random Acts of Kindness Day 2023: The health benefits of a simple act | CNN
Being 'Mr./Ms. Nice-Guy' is good. For us 'helper types,' we need to start at home, avoiding burn-out and being kind to our inner person first:
Taking care of our health:

Enough rest/sleep
Healthy social activity, food & exercise
Compassionate self-talk (the reflection in the mirror is a friend)



Not comparing ourselves to others


Not stressing about what others think (what others think of us is 'not our business').


Celebrating our wins and forgiving our losses.


Being curious about how life works best for you.
When we know how kindness feels, we are better equipped to be kind to others and to change their and our own narrative.
"You cannot do kindness too soon, for you never know how soon it will be too late." —Ralph Waldo Emerson
LifeSkills Academy features online classes: Etiquette, Social Intelligence, and Financial Literacy. Sign up for class notices.