Written By: Sandi MacCalla ~ 2/14/2022
While we've all learned early on to not interrupt, American communication does not give prime facetime to this principle. There are daily challenges that interrupt our discussions. We're covering the art of listening as a counterbalance to an earlier post: "The Art of Interrupting." Here are practical ways to cultivate listening skills.
Some interesting facts:
45% of communications is spent listening. (Rankin Study, Ohio State University)
Our brains process at about 500 words/minute.
Most people speak at about 150 words/minute, enough time to process what we hear. But we usually think about other things instead.
Listening is a choice that requires skill and focus.
When we want to listen to what another person has to say, we tend to focus by:

Making good eye contact
Physically "leaning into" the conversation
Positioning our body parallel to the speaker, in an open position (no crossed arms, leaning on support, hugging books or papers).

The skill part is called "

active listening

":

Body language cues have changed in the past 2 years. Reading facial expressions, eye contact and limited body language requires more discernment and fact-checking.
Nodding acknowledgement of what we hear also requires discernment and fact-checking. The head nod implies agreement, so align it with what you want to communicate to the speaker; not that you're just encouraging the speaker but disagree with them.
Be present. You may have an "inner game" in process distracting your attention. Often, we react to each other based on memories of other situations or people. Make a concerted effort to not label the other person based on your past. Give others a chance to connect with you and vice versa.
Ask good questions to make sure you are understanding clearly what is being shared.
If practical, restate what you understand from the conversation and affirm any action required of you.
Listening is an act of love and respect that promotes kindness. Who couldn't use a boost to their personal "rap?" I know it helps me interact better when I give my attention and focus on connecting with others in an honest way. And I seem to learn something new every time.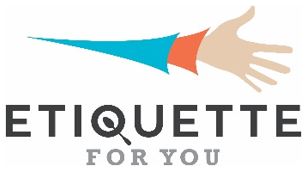 Etiquette For You is a valued source for one-on-one training, sharpening a team's professional edge and strengthening personal social skills. A free consultation is offered to customize topics and solutions. Set an appointment to discuss your questions and design a program for yourself and/or your team: sandi.maccalla@gmail.com