Written By: Sandi MacCalla, Founder - LifeSkills Academy ~ 2/27/2023
Was this required course offered in your school? "Adulting," or the School of Hard Knocks supposedly equips us hands-on with this life skill, right? Well, No!
Receiving unfiltered feedback can set off a normal reaction of 'Fright or Flight.' At work, this will still feel personal and unforgiveable. So, there are some ways to turn criticism (the opportunity to grow) into a High Road experience.
My early-learned tactic has been to move myself into an "observation role," where I step back, gather data, clarify the perspective(s) and seek a solution. Here's how that can map out:
Consider the other person's frustration that brings their criticism to this point. If practical, thank them for sharing their concern.


Actively listen: Pay attention to what they are saying and ask clarifying questions to understand their perspective.


Breathe deep, try to relax and remain calm: Keep your emotions in check and try not to react defensively.


Ask for specific examples of the behavior or issue being criticized. It helps to take notes: to show sincerity and deepen your calmness.


If the criticism is valid, accept responsibility and apologize, if necessary.


Learn from it: Consider feedback as an opportunity to improve and grow.


After the conversation, take time to digest/reflect and make changes as necessary. Then follow up with the person who provided the criticism to let them know what steps you've taken. Thank them for their courage in making you aware of their concern.


Seek regular feedback strategically from co-workers: Ask and do not just wait for or be surprised by criticism.


Seek support: If you feel overwhelmed, reach out to a mentor, coach, or a colleague to help with your next steps.
In the past several years, many of us have some sensitivity loss towards others in our daily interactions. Social intelligence has lost some of its edge. And many of us have "pivoted" in our work activities. Growing in how we deal with criticism elevates our soft skills and success in working together.
Etiquette For You is a valued source for one-on-one training, sharpening a team's competitive edge and strengthening soft skills. A free consultation to customize topics and solutions is available. Set an appointment to discuss your questions and design a program for yourself and/or your team: sandi@lifeskillsacademy.expert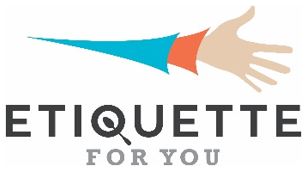 LifeSkills Academy features online group learning including Etiquette and Social Intelligence. Sign up for class notices: https://www.lifeskillsacademy.expert